Leadership at Premier Mortgage Resources, LLC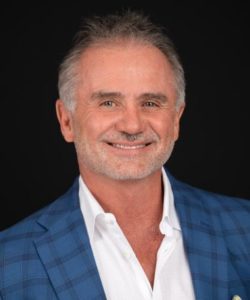 A Message from our President
You don't get into the mortgage business without a love for home ownership, and helping people achieve that dream. My passion for helping Americans buy their own home has led to the very foundation of Premier Mortgage Resources (PMR), where our staff works tirelessly under the same mission.
For nearly two decades, PMR has assisted home buyers and home owners, and in just the last few years, we have seen explosive growth. Currently, we have nearly 200 loan officers operating from all across the nation. None of this would be possible with out the hard work, focus and dedication of an amazing team of professionals.
Our business is not run by robotics or complex algorithms; it is run by people. These are people who care about the unique financial situation behind every loan. Because our team understands that borrowers are counting on us, they go above and beyond to make sure that we take the best possible care of each loan, while offering a fantastic customer experience. I am extremely honored and humbled to be able to lead this amazing group of people.
My background in production and operations has led to the firm belief that to create the highest quality client environment, a company must provide sound and consistent operational support. I learned this as a high-producing loan officer, and during my career and I have strived to build systems and processes to help our sales and support staff provide excellent and reliable service to our customers.
Whether those systems are part of our innovative technology stack or simply a team attitude, we strive daily for operational excellence, never settling for average.
Our passion for perfection helps us serve not only our customers, but also our employees and the communities we lend in. Giving back is important to our culture and I am proud to say that PMR and its employees participate in several local non profit organizations in dozens of communities. As we continue to grow our company and our foot print, we plan to continue to give back in every community that we build in.
Whether you are a customer or new employee, I appreciate you making the choice to trust PMR. I look forward to working with you.
CORY SWAIN
PRESIDENT/CEO
Leadership at Premier Mortgage Resources
MANDI FEELY SWAIN
SENIOR EXECUTIVE VICE PRESIDENT
JACK PRITCHARD
CHIEF CREDIT OFFICER
DAVE SHUMARD
EXECUTIVE VICE PRESIDENT, PRODUCTION
PAT COX
SR. DIRECTOR OF OPERATIONS
JOHN BRUMUND
PRESIDENT OF PRODUCTION
TRACY REECE
CHIEF COMPLIANCE OFFICER
KIM SCOTT
DIRECTOR OF ADMINISTRATION
SUMMERTYME SHRINER
DIRECTOR OF BRANCH SUPPORT
JAMES HAGEN
CHIEF FINANCIAL OFFICER
MARTY DANNER
CHIEF HUMAN RESOURCES OFFICER
SAL CIRRITO
DIRECTOR OF TECHNOLOGY
AMY PACKER
DIRECTOR OF UNDERWRITING
JAMESON HAWKINS
CHIEF OPERATING OFFICER
CANDACE ELLINGTON
CHIEF MARKETING OFFICER
DAVID DYSERT
DIRECTOR OF SECONDARY MARKETS