Your Pathway to Success.
Let's thrive together.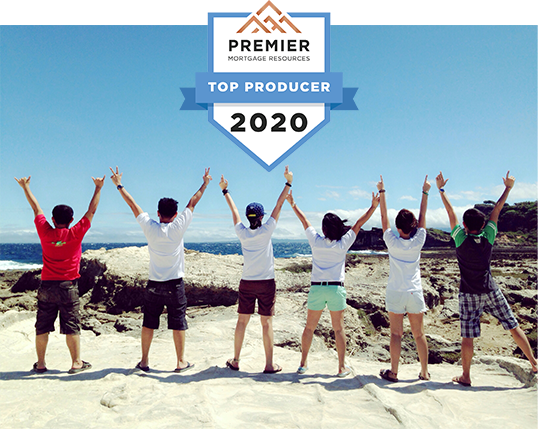 Top Producers
The Best of the Best
Premier Mortgage Resources LLC's (PMR) Top Producers represent what PMR is all about: drive, work ethic, and determination. We recognize that all loan officers work hard, and love healthy competition and we strive to create a sales environment that is fun and competitive, and rewarding.
Our elite group of Top Producers have to reach a certain sales goal each year. When that goal is met, not only do loan officers receive company recognition and marketing, but they also are treated to an all-inclusive trip in a tropical environment with different, fun excursions and networking events to attend.
Close loans
in as little as

8 Days
Close Your Loans Fast
Xcelerate your loans so that you can boost your production.
In this fast-paced digital world, your buyers don't have the time to do things the traditional way. That is why at PMR, we define ourselves with Operations Excellence.
In fact, in 2020, we closed both purchase and refinance transactions in as little as 8 days, defying the rest of the industry as their pace slowed with COVID. Contact us to learn more about how we were able to maintain speed and efficiency and how we will continue to do that for years to come.
Branch Managers
A variety of models that speak to the entrepreneur in you.
PMR is committed to supporting our branch managers, and at PMR, we break away from average and produce more every year.
Explore a few of our branch manager benefits:
Manage your branch P&L
Retained servicing on many loans
Access to our proprietary FastTrac loan system
In-house underwriting
Closings in 21 days or less
Transparent Pricing Models
Excellence in Operations. Excellence in Production.
Do We Have an Opportunity For You